A Company Holiday Card Guide | Evergreen Franchise Advisors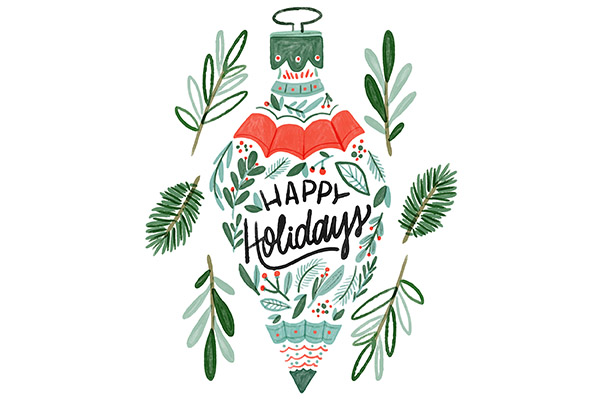 As we move into the holiday season, we're all facing to-do lists that go on for miles. If you're an entrepreneur and you don't have sending holiday greetings to those who help make your business go on your list, there are some good reasons you may want to add it.
While sending cards this time of year may seem a bit outdated, particularly for commercial operators, doing it can help show you value those who contribute to your success. It can also be a way to let clients know they're more than just invoices to you and may even help you recruit or retain business.
Tips for Business Holiday Cards
Sending greetings these days can be as simple as adding email addresses to a system and letting it send out automated messages to those recipients. But the investment of effort and—yes—money you put into this outreach can say almost as much as sending it. So, get some high-quality cards and include a handwritten note on the most important or have an in-house designer create a custom message from you.

Make sure you include everyone who has a hand in driving your business. That includes clients/customers, business partners, investors and employees. Don't forget that last group, one that almost always appreciates a reminder you value its effort on behalf of your dream.

Many of the holidays that fall in this part of the year have religious foundations, which can present the risk of alienating those whose beliefs don't include the holiday a card may focus on. This is an instance in which you need to know your audience, which could mean knowing whether they would take the greeting as a nice gesture or how they would receive a generic "happy holidays" message. If this is a real conundrum, avoid it altogether by sending an end-of-year greeting that thanks people for their contributions and wishes them success in the new year.

Getting the timing right on these things can be a challenge, just as it is in sending personal cards. Sending them too early seems like you're fishing for something in return, but waiting too late can mean your holiday greetings come in early the following year. The ideal window is generally considered to open after Thanksgiving and close sometime around the first or second week or December, depending on the type of card.

Focus on the achievable. This is good advice generally in business. In this case, it could mean limit your mailing list to those who have the greatest impact on your operation, rather than everyone you've done business with in the last year. It may also mean opting for an end-of-the-year greeting, rather than trying to get it all done in time to have cards to recipients before the holidays. Whatever it is, don't let this little nicety spiral into something that overwhelms you.
At Evergreen Franchise Advisors, we focus on helping people start and build the businesses of their dreams. If you're ready to get started with one of the more than 500 leading franchise opportunities we work with, schedule your free consultation today!