Building a Future You'll Love | Evergreen Franchise Advisors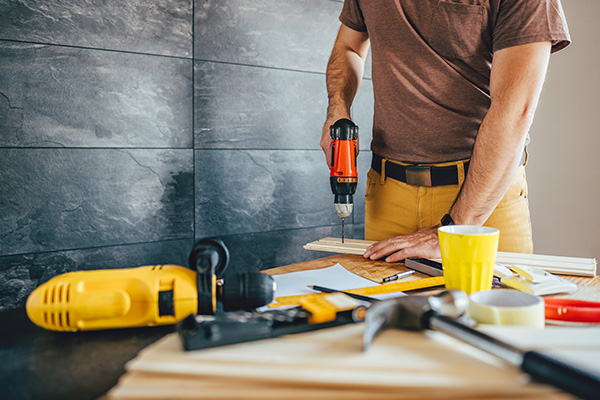 Many of the people we work with come to us for help building new lives, architecting a career they love. For some of them, those are more than cliches; they are quite literal as they start their own businesses focusing on home improvement and maintenance.
We work with more than 70 of the leading franchises in the space to provide opportunities that work for a broad range of entrepreneurs. From people who have never done a home project themselves to construction pros, and those who want to be super involved in the day-to-day operation to owners who want to set the wheels in motion, then stay out of the way.
Whether you're looking to escape your 9 to 5 office job for something that gets you out into the world and moving around more or want to put years of experience in construction to work as your own box, there are some great reasons to go with a franchise.
Benefits of Home Improvement & Maintenance Franchises
These franchise opportunities offer many of the benefits franchises are known for, from proven business plans to support from a large organization with an interest in helping you succeed. Depending on which concept you decide to go with, it could also bring its own unique pluses, including:
Flexibility. These franchises can be a great fit for business pros who want to run the operation from an office and construction experts who want to be hands on. Many offer the opportunity for the franchisee to be as involved as he or she wants to be, whether that means hiring a staff to run the business and stepping away or doing the physical labor.

Proprietary Techniques & Materials. Some of the home improvement and maintenance franchisors we represent spent years developing techniques and tools that help address common home issues. That may mean strategies for attacking problems, mixtures that make cleaning tasks easier or systems that help in the work.

Contracts. While many businesses rely on convincing people to give them a try and then keep coming back, home improvement and maintenance franchises may use contracts to secure their work. That can provide stability that takes some stress out of running the business.

Always-in-demand Services. No matter what's going on in the world, from pandemics to economic downturns and every sunny or rainy day between, people always need to maintain their homes.

Leaving the Office Behind. If your job has you feeling stuck behind a desk or otherwise trapped inside, this type of franchise offers the opportunity to stretch your legs a bit. Like we said before, your involvement as a home improvement and maintenance franchisee can be flexible and offer you the opportunity to be as hands-on or hands-off as you want to be. So, if you want to be out moving around in and engaging with your community, it may be the perfect franchise concept for you.
If you're ready to consider the opportunities owning a business that helps people take care of their homes can offer, we're ready to assist you and can connect you with the perfect franchise for your situation. Schedule your free Evergreen Franchise Advisors consultation today!