Why 2021 Could Be Your Year | Evergreen Franchise Advisors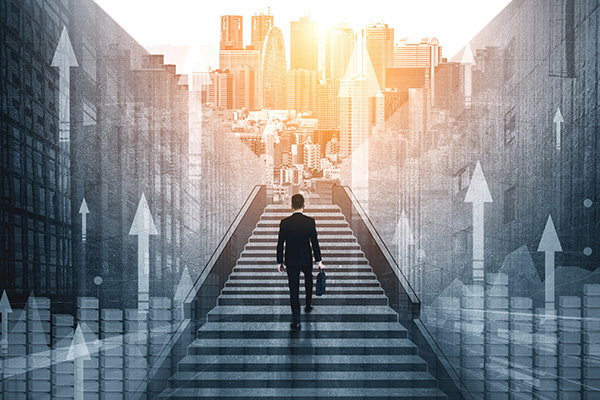 The last year and a half has been a scary, uncertain time in many ways, and there has been no shortage of bad news out of the business world. Somewhere around 200,000 American businesses failed, likely as a result of the effects of the pandemic—and that was welcomed as better news than what some feared.
With all that and continuing economic and public health uncertainties, plenty of people are probably more than a little doubtful this is the year to give owning a business a try. But the outlook may be better than it seems! Here are a few reasons why.
Small Business Success
The pandemic era taught everyone important lessons, from how to comfortably wear a mask and glasses to how to respond when your business suddenly craters overnight. Operators are putting that new knowledge to work and building new success, which is part of why small businesses are already at pre-pandemic levels.
If you're thinking of starting a business after the pandemic, you can benefit from the lessons it taught as part of a franchise. The organization you choose to work with may be able to share some of those insights with you, and you can reach out to other operators to get their tips for operating in the pandemic era and preparing for the next crisis.
Pent-up Demand
Many Americans spent much more time in their houses for more than a year as we all waited for the situation to improve. As they emerge, perhaps in ongoing fits and starts as we fight new variants, they're looking to get back to some sense of normalcy, which means going to stores and restaurants, traveling, and generally catching up on what they missed.
As a result, the recovery in 2021 is being fueled by the release of pent-up demand. For many businesses, that means this is the perfect time to drop a little marketing money and build or rebuild reliable customer bases.
A Better Market
The pandemic downturn certainly cost communities some beloved institutions, from family-run neighborhood restaurants to core manufacturing facilities. Those unfortunate losses will leave long-lasting holes in the local fabric.
The economic trials also culled some weaker operations that were clogging up the market without providing real value. This could clear the way for new businesses to thrive. Why shouldn't it be yours?
If you're ready to start exploring your options for charting your future, schedule your free consultation with Evergreen Franchise Advisors today and let us help!